Paperback
176 pages
Publisher: Skyhorse (January 16, 2018)
Language: English
Dimensions: 7 x 9 inches
ISBN-10: 9781510713093
ISBN-13: 978-1510713093
ASIN: 1510713093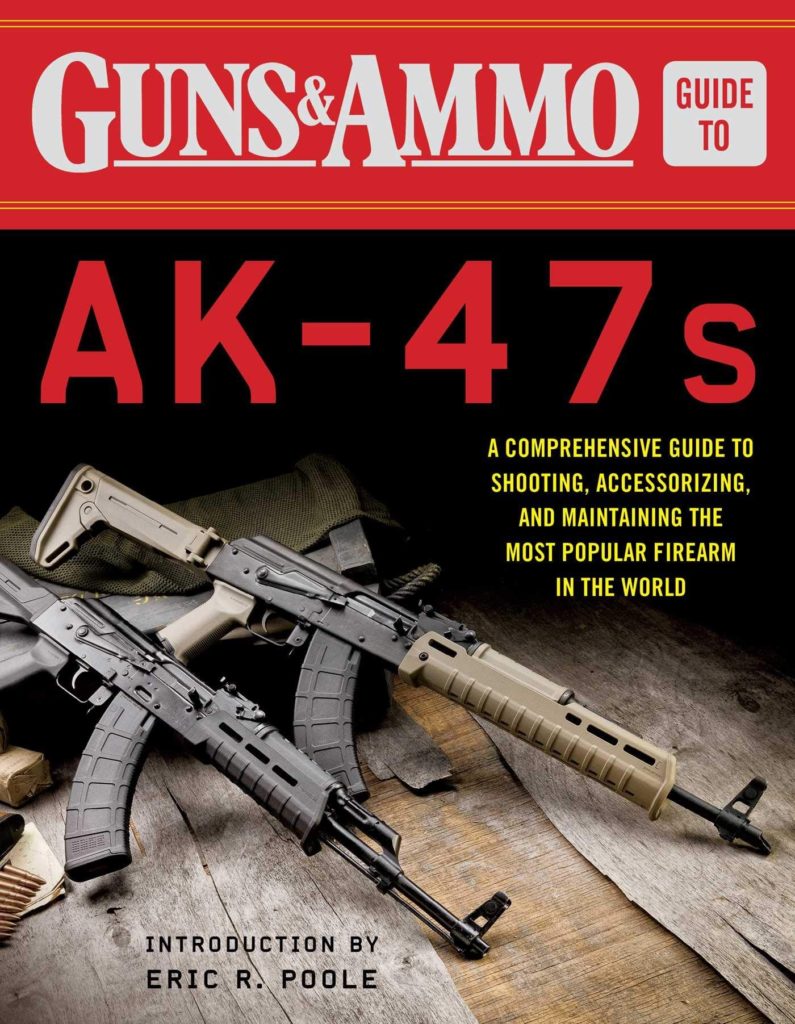 Everything you need to know about AK-47s from top firearms writers.

The Guns & Ammo Guide to AK-47s is packed with a wealth of valuable information compiled by the foremost firearms writers today. A vast range of topics is covered in these articles, including:

An RPK for America
Guns of the mercenaries
Now: A civilian AKM
Automatic Carbine 5
DSA's RPDs
Molot's Wild Boar
AK Cutaway
And much more!

Discover tried and true tips, tactics, and techniques from the pros along with guidance on buying gear and firearms from experts including Tom Beckstrand, Jeremy Stafford, David M. Fortier, Jack Lott, and Eric R. Poole. The Guns & Ammo Guide to AK-47s has everything you could want to learn about AK-47s.

Guns & Ammo was established in 1958. It presents content covering the complete spectrum of firearms, accessories, and related products, is the most respected media brand in the firearms field, and reaches more than a million visitors a month online and 10.8 million readers in print. Its offices are in Peoria, Illinois.

Eric R. Poole is the editor of Guns & Ammo magazine and brings years of service from the US Marine Corps to the world's most widely read firearms magazine. His experience as an armorer and his background with print publications at the NRA led him into his dream career of working at G&A. An avid hunter, Eric has enjoyed the pursuit of wild game from North America to Africa. Since taking the ropes at G&A, Eric has transformed the look and feel of the magazine while developing a personal connection to his readers.
A Comprehensive Guide to Shooting, Accessorizing, and Maintaining the Most Popular Firearm in the World
(Visited 174 times, 1 visits today)