The AK-47 and AK74 Kalashnikov Rifles and Their Variations
Joe Poyer
Paperback: 186 pages
North Cape Publications, 2004
2nd edition (September 15, 2006)
ISBN-10: 1882391411
ISBN-13: 978-1882391417


The AK-47 and AK-74 Kalashnikov Rifles and Their Variations provides a detailed, profusely illustrated examination on a part-by-part basis of the famed AK-47/AKM rifles, the AK-74/AK-74M series and the new Century series of rifles, the AK-101 through AK-108.It is another in North Cape Publications, Inc., Shooter's and Collector's Guide series.
Every AK/AKM-type rifle manufactured in the Warsaw Pact countries plus the People's Republic of China, Finland, Iraq, North Korea and Yugoslavia are described in detail, with a short history on the reason for, and the process of their development and use.
This new, 4th edition is expanded to include he latest developments in the AK47/AK74 platform including the Century series and the AK12. Also included is new information regarding the scope and use the Kalashnikov series of rifles plus information gleaned from the use of the AK-47 in Iraq and Afghanistan by insurgents.
Mikhail Kalashnikov is one of the foremost small arms designer's in the world. His Kalashnikov action has been widely imitated. This book also includes detailed descriptions of rifles based on his design such as the Belgian FNC, the Israeli Galil, the Indonesian SS1 series, the Indian INAS, the Swedish Ak-5, the Swiss SG-550 series, Singapore's SAR series and many others.
The book also includes separate chapters that describe the accessaries issued to each soldier, the entire range of Kalashnikov bayonets, telescopic sights (both military and commercial, the sniper rifle variants and their telescopic sights produced by the old Soviet Union as well as other nations. An exploded view, serial numbers and markings, an assembly/disassembly guide with photos, instructions on cleaning, maintenance and repair, and shooting the Kalashnikov rifles and a guide to legislation affecting these rifles and finally, sources for accessories and parts complete the book.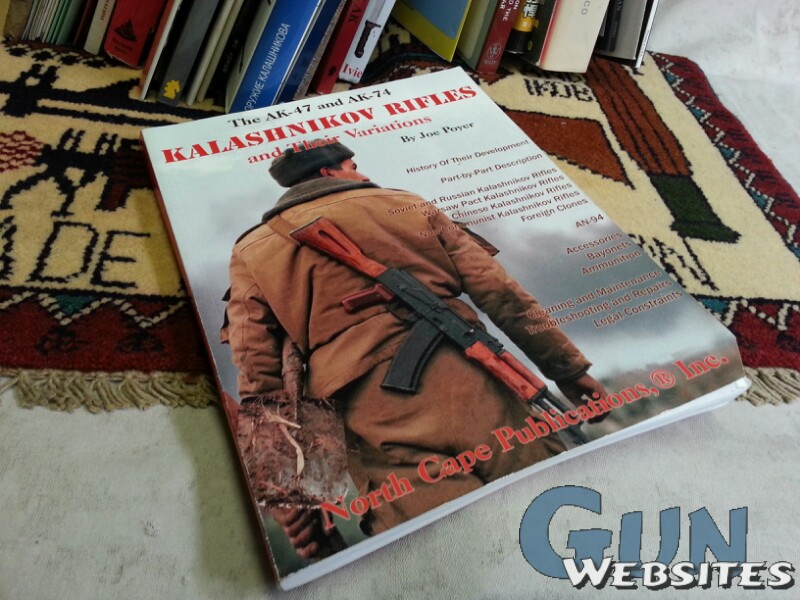 (Visited 182 times, 1 visits today)