Category Archives:
Polish
Bagnety Kalasznikowa
Bayonets Kalashnikov
Published: 2013
AUTHOR: MACIEJ PROSZYNSKI
128 Pages
POLISH LANGUAGE
Book dedicated to the Kalashnikov Bayonet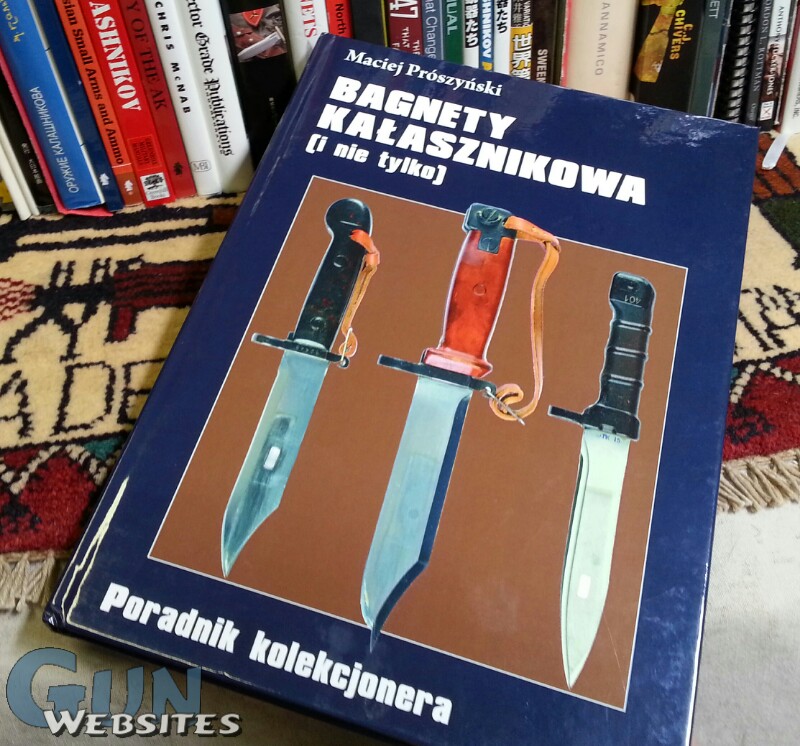 BAGNETY DO KARABINKOW SYSTEMU KALASZNIKOWA
BAYONETS FOR KALASHNIKOV FAMILY OF WEAPONS
Gwozdz, Leszek
Text in Polish
Hardbound, 178pp.
1st Edition 2012
Richly illustrated.
Massive reference.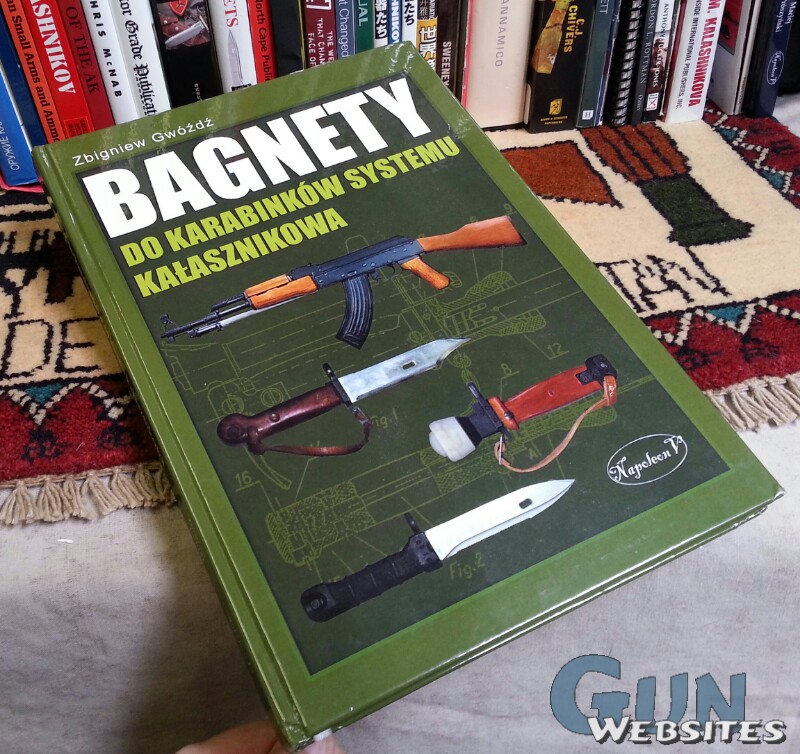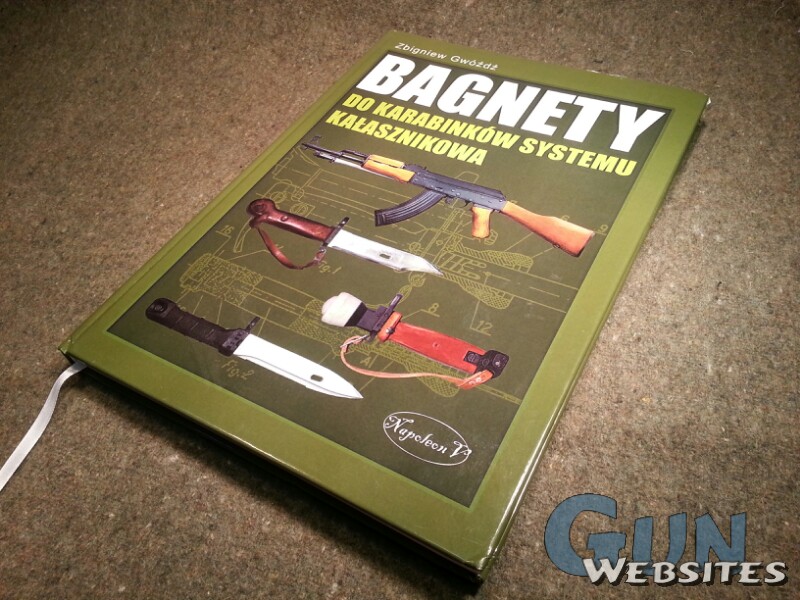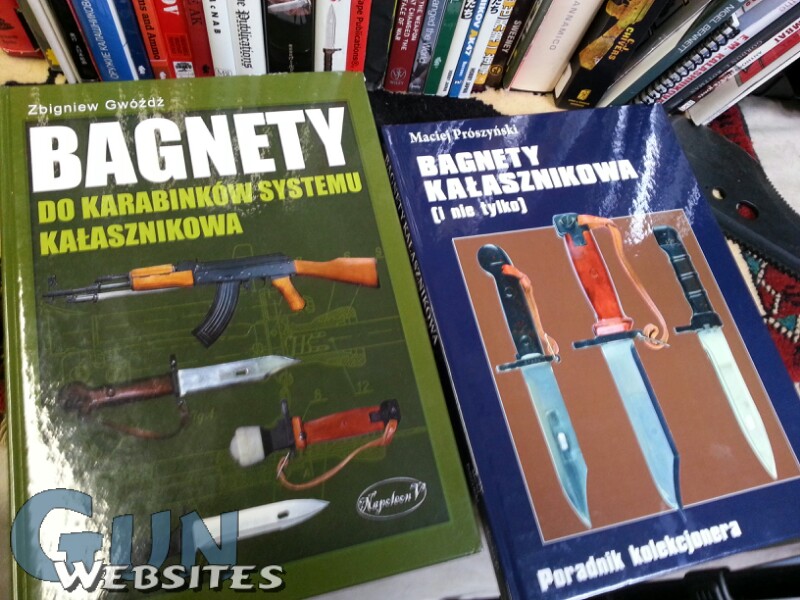 PART I:
Russian bayonets:
56-H-212 bayonet,
6H3 bayonet,
6H4 bayonet,
6H5 bayonet,
collector's bayonets.
PART II:
Bayonets for AK family of weapons:
Bulgarian bayonets,
Chinese bayonet for AK Type 56,
Chinese commercial copy of 56-H-12 bayonet,
Chinese NMD 65 bayonet,
M75 bayonet,
Egyptian bayonets,
Iraqi bayonet,
Yugoslav M-70 bayonet,
Korean bayonet,
Lithuanian bayonets,
German bayonets,
trainer fencing rifle,
KM-87 knife bayonet,
Polish bayonets: 6H3, 6H4,
Wz. 1985 trainer bayonet,
export bayonets,
decorative bayonets,
prototype bayonet,
rubber trainer replicas,
Romanian bayonets,
Hungarian M1963 bayonet,
Vietnamese bayonet.
PART III:
unlicensed variants of bayonets for AK family of weapons:
Chinese M81 bayonet,
Czech bayonet for "LADA" system rifle
Finnish bayonet for Valmet M-62 rifle
Indian bayonet for INSAS 5,56 rifle
Bayonets for Israeli Galil rifle.
PART IV:
derivatives:
KCB universal bayonets,
US M9 bayonet,
L3A1 bayonet for S.A.80 rifle,
combat knifes
bayonets of the 21st century
manufacturer's marks
bibliography.