Kalashnikov Encyclopaedia
1st Edition
A set of two books
Cor Roodhorst
Hardbound, 1,521 pages
part 1 (page 1 – page 740) / part 2 (page 741 -1,521)
approximately 3,042 photos
Roodhorst Publications; 2009

THE FIRST EDITION
In June 2011 the first edition of Kalashnikov Encyclopaedia came out. This first edition was sold in limited numbers and introduced as a special interest publication. The first edition comprised two books. A major part of the books was sold to government authorities or representatives. The books were also sold private customers mainly in the Netherlands and Belgium and a few in France. Later on a website was started to get the books under further international attention but the first edition appeared to be sold out earlier than the orignal planning was.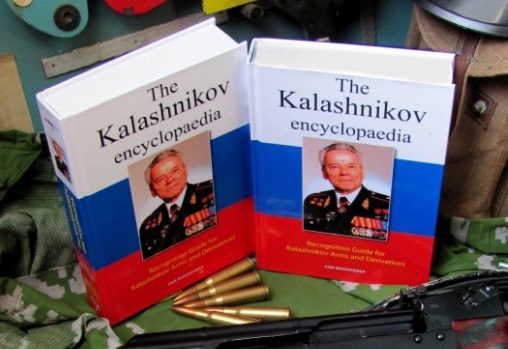 The author of the Kalashnikov Encyclopaedia Cor Roodhorst was born in the Netherlands. He was already interested in military science at an early age. The end of the Cold War regrettably made that the Dutch conscription was suspended but he kept his interest in the Dutch army. He likes to listen to the men who served for the Netherlands in several conflict regions including the Dutch defense during the Second World War, one theme always comes back in every story namely, training and reliability of the weapon system. During his studies business economics at the Erasmus University in Rotterdam he learned that winning strategies are not only about the quality of the strategy itself but also about the power to operationalize the strategy. During his studies he got college of the Russian economist Stanislav Menshikov with who he liked to discuss international matters. His paper was about a presumable standardization / innovation trade off concerning the small arms industry during the Second World War. During research he learned the suffering of the Russians but also the tremendous performance of Russia to boost the industrial power of the country to turn the course of the war in favor of Russia. This all together made that he became interested in the Russian approach how to translate strategy into operations, at first only during the Cold War period later on also during the current post Cold War period. It appeared that that was the first step in realizing the Kalashnikov Encyclopaedia.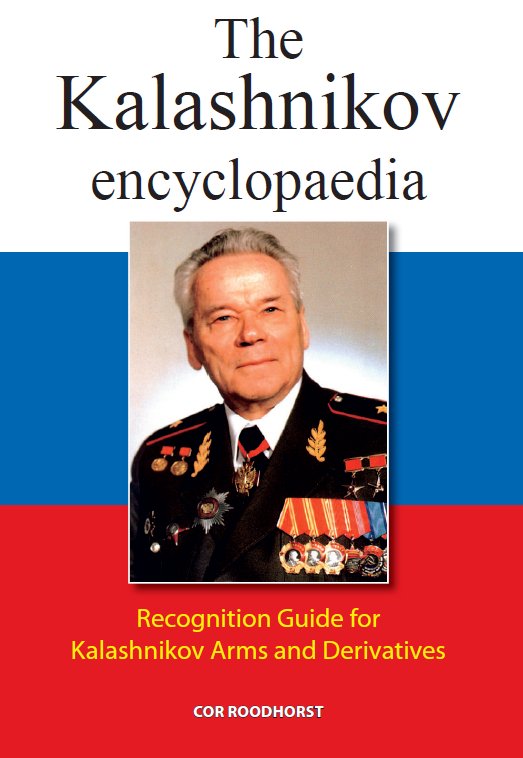 – A set of two books covering: part 1 Albania – The Netherlands
                                                    part 2 North Korea – Vietnam
– Hardbound, 1,521 pages:
part 1 (page 1 – page 740)  /  part 2 (page 741 -1,521)
– Language: English (sometimes local languages short translations of weapon markings)
– Dimensions: 205x145x34mm (standard A5 letter size), set weight 2.3kg 
– Printed on premium quality, bright white paper 
– Number of photos: approximately 3,042 
– 41 countries included namely:
        Albania                                                     
        Armenia                                                   
        Bangladesh
        Belgium
        Bulgaria
        Chile
        China
        Croatia
        Cuba
        Czech Republic
        East-Germany / DDR
        Egypt
        Finland
        France
        Germany (unified)
        Hungary
        India
        Indonesia
        Iraq
        Iran
        Israel
        Italy
        Myanmar
        the Netherlands
        North Korea
        Pakistan
        the Philippine Islands
        Poland
        Romania
        Russia
        Serbia
        Singapore
        South Africa
        South Korea
        Sudan
        Sweden
        Switzerland
        Thailand
        Ukraine
        United States
        Vietnam
– All kinds of derivates included also indirect Kalashnikov variants
– Many cross reference between descriptions to get insight in the Kalashnikov evolution
– Kalashnikov based sportings arms are included
– Kalashnikov based hunting weapons are included
– Practically every weapon description comes with a photo
– Several reference tables
– Four appendices about markings, parts kits, legislations & latest AK producing countries
(Visited 436 times, 1 visits today)